Personal injury
Personal injury claims can arise in various circumstances. These range from tripping on a damaged paving stone, a faulty or dangerous product, a dog bite and slipping on a wet floor, through to serious or even fatal accidents.
We approach each claim objectively, offering a sympathetic approach backed by common sense and years of expertise.
Our specialist lawyers will analyse the facts to determine liability. We will ensure all relevant evidence is obtained to establish liability and assess the value of the claim.
We are committed to early rehabilitation and have a number of experts who will assist us to ensure that the injured party receives the appropriate treatment at the earliest opportunity.
Compensation is calculated, firstly, in respect of injuries and pain, suffering and loss of amenity (general damages) and, secondly, special damages (which is the reimbursement of past losses and the calculation of future losses. These will include medical treatment, loss of wages and the cost of care.)
We also act for victims of crime through the Government's no fault Criminal Injuries Compensation Authority scheme.
Pengillys' Specialist Personal Injury Lawyers act exclusively for victims of accidents to help them or their families to obtain the maximum compensation as quickly as possible. Any claim will be dealt with in a sympathetic and practical manner. The majority of claims do not go to Court. If a Court hearing is necessary then we have access to highly skilled advocates and all necessary experts.
We are members of the Law Society's Personal Injury Panel and the Association of Personal Injury Lawyers.
Typical claims we commonly deal with include:
Accidents at work
We have extensive experience of most types of industrial accidents and work related accidents. For example, injuries caused by faulty equipment, lack of proper supervision/safety equipment and failure to carry out proper risk assessments.
We are fully conversant with employers' health and safety responsibilities and the wide ranging statutes and regulations.
Road traffic accidents
We have considerable experience in dealing with all types of claim where injuries range from mild whiplash through to paraplegia or even fatal accidents. We have helped thousands of motor vehicle accident victims and their families.
We are also able to claim in the event that the negligent party is not insured. We are fully conversant with the insurance industry's no fault scheme operated by the Motor Insurers' Bureau.
Fatal accidents
The loss of a family member is devastating. We regularly act for victims' families in fatal accident claims helping to ensure maximum compensation is available for the bereaved and ensuring all losses to the deceased's family are properly recovered.
Funding options
Funding a claim and the risk of costs not being awarded or, worse still, you being ordered to pay the other sides costs, is a major concern for anyone considering making a claim. Before taking a matter to court we will advise you on both the strength of your claim and the risks so far as costs are concerned.
All solicitors need a retainer contract and we will explain this requirement. We may be able to act on a Conditional Fee Agreement (commonly known as "no win, no fee"). In any event we will always check with you to see if you are covered by Legal Expenses Insurance (before the event) and would also advise you as regards "after the event" insurance which is designed to protect you against the risk of costs being awarded against you. A full explanation will be given to you at our initial consultation.
Please contact us to discuss your situation.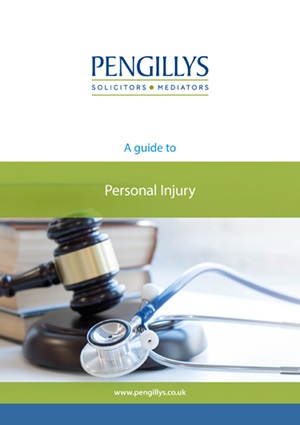 ---
---