Commercial disputes
Commercial law is a complex and ever changing area. Whether you are a business or a consumer, it can be difficult to fully understand the rules and your rights, which can lead to disputes. Thorough knowledge of the law, court procedures, advocacy and civil mediation are skills required to help ensure that claims are successfully brought or defended. We are guided by common sense, not only in terms of the commercial benefits of going to court, but also whether the cost of doing so outweighs the benefits to be gained. Our areas of expertise include:
Landlord and tenant disputes
As a commercial landlord there are a number of occasions where you may require assistance from our Property Litigation team to assist with legal issues, such as:
– Rent reviews (where negotiations fail to lead to an agreement)
– Disrepair, either during the term of the lease or when the tenant vacates
– Lease renewals pursuant to the Landlord and Tenant Act 1954.
If you have any queries regarding the above or any other potential dispute please contact Ben Kerley to discuss matters further.
Consumer disputes
We are all too aware that whilst the law offers many varied means of protecting consumers, often customers are unaware of their rights.
Whether you have purchased a defective car or washing machine, or have been disappointed with a holiday, we can advise you as to your rights and how much compensation you might reasonably expect. You may also have a claim against a credit supplier if you purchase goods or services with the aid of a credit card.
If a result cannot be resolved amicably by negotiation, we can advise you about taking proceedings further, and we have experienced Advocates who can represent you in Court.
Debt recovery
If you have debt collection issues we can help in a variety of ways. Whatever your circumstances, Pengillys' debt recovery team has extensive expertise and a proven track record in pursuing bad debts. If payment is not forthcoming we can take court action on your behalf but we will always first consider the cost effectiveness of such action.. We never encourage throwing good money after bad.
Please contact us to find out how we can help.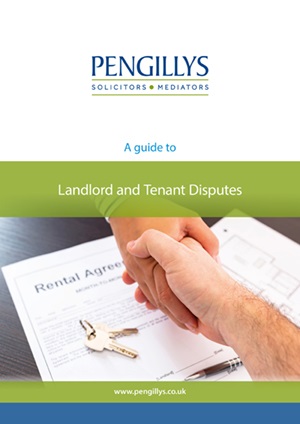 ---
---